Wendy Tunison recently released a cooking themed kit, Country Kitchen (see previous post). Now, I love a country kitchen and I love to cook and I love to have my kids cook with me. However, I am sadly lacking in good photos from the kitchen ... oh, well! Who has time to take a picture with flour all over their hands?
Here's what I came up with anyway: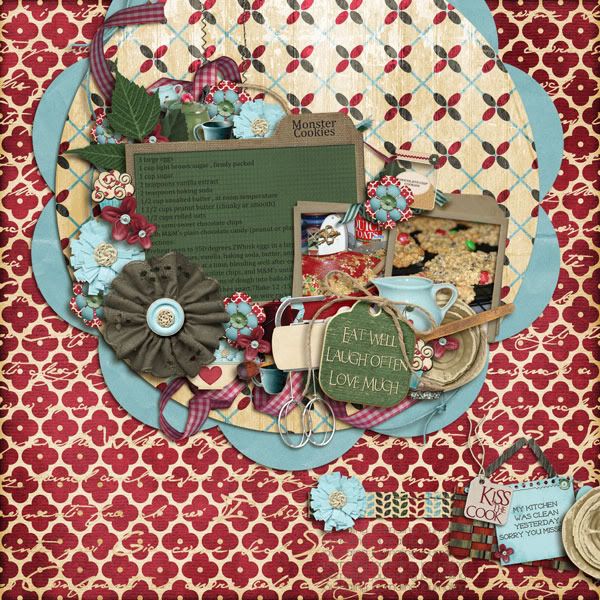 It's pictures of my cookies for this past holiday's cookie swap and the recipe that I LOVE for flourless monster cookies :) Great for the gluten-free gal!
And even though these pictures aren't the best, I was able to capture my kids baking a carrot cake to send to their daddy when he was overseas. They love to use the blender and lick the beaters :)
I also have this great little freebie for you!
Enjoy!
*~*~*