Hello All!
If you're a digi-scrapper (or looking to dabble), you don't want to miss this! There's a big birthday bash going on a
Oscraps
and that means SALES! There are sales throughout the site, but
Danielle Young
(I'm on the Creative Team) is having one as well, so stop by there first!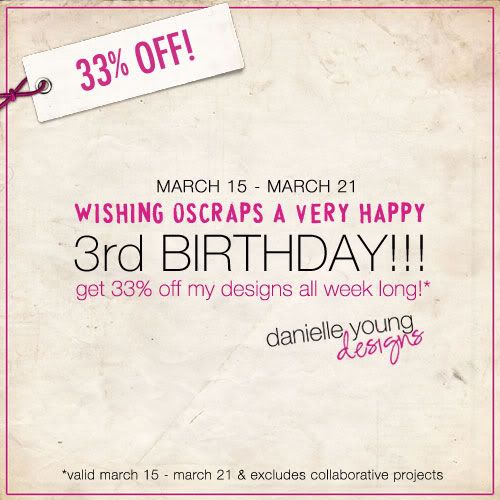 Check it out :)
*~*~*